CUSTOM SyTy Intake manifold for direct bolt up to Vortec heads.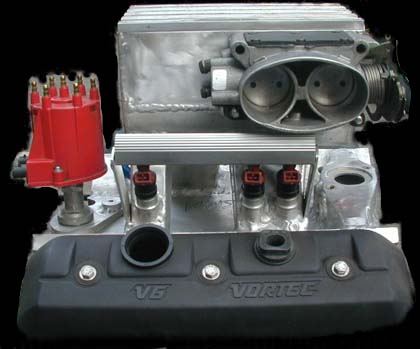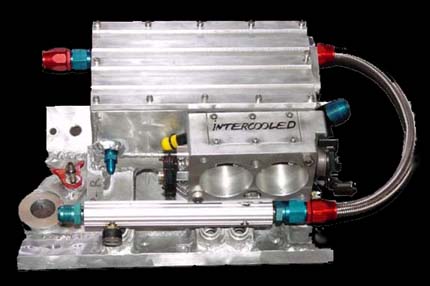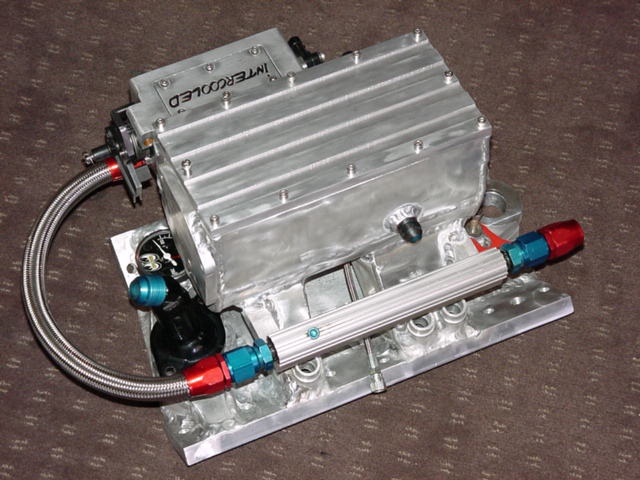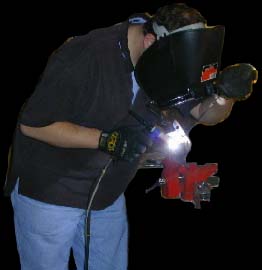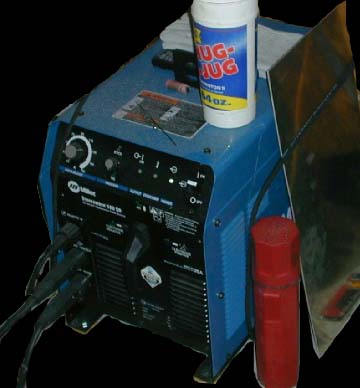 Welder purchased mainly for this project, and myself welding up some of the motor mounts I offer to syty owners.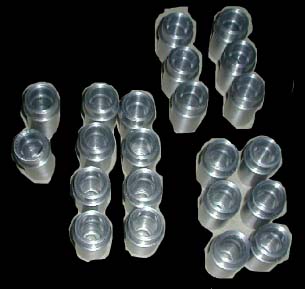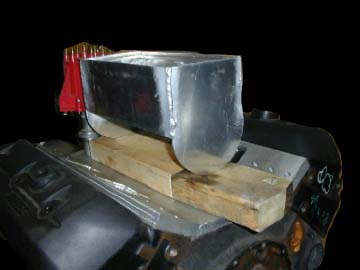 (left) Christmas break. Spent a few late nights at work, machining injector bungs, head plates, plenum pieces, and the valley plate.
(right) Here are the 3 plates with a welded Plenum spaced up for initial mockup.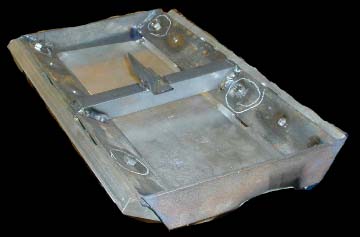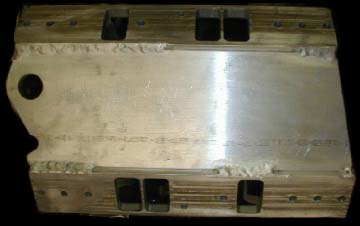 Before welding the 3 bottom pieces, I had to make a JIG to hold them in the proper position. I then tacked the plates while bolted to engine,
I then finished back side welds while bolted to JIG. This let me preheat it in the oven to 500 deg, since I made the plates so thick.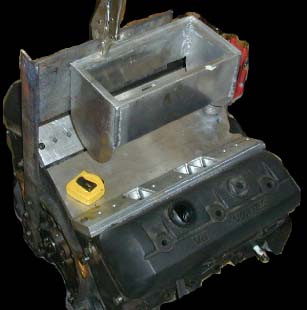 The next JIG made, was for placement of the TB. Initially we noticed the stock TB location would have made the plenum off center by 1/2".
It was decided to move plenum over 1/2" to center it, and adjust intercooler as needed.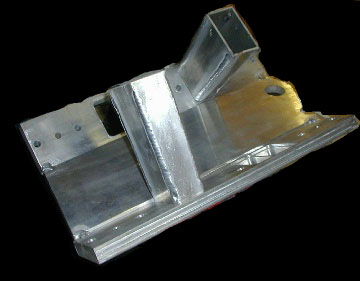 Tacked bottom valley, with runners sitting in place.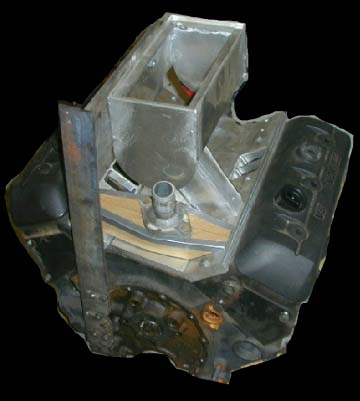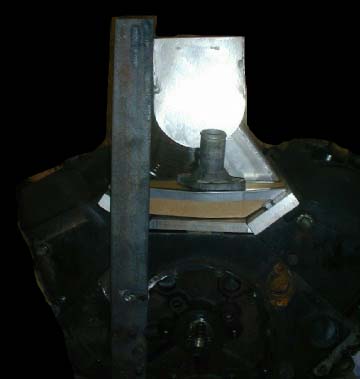 Runners sitting in place, and cardboard template for water passage and thermostat housing. Things starting to get tight.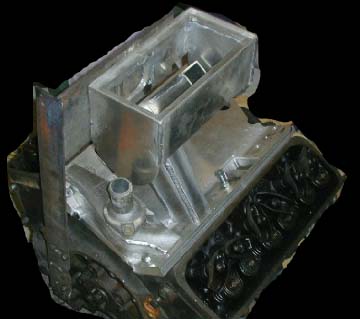 Water passage welded, but not welded to valley. Runner also just sitting in position.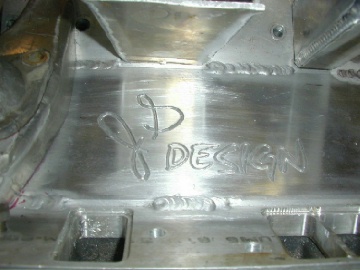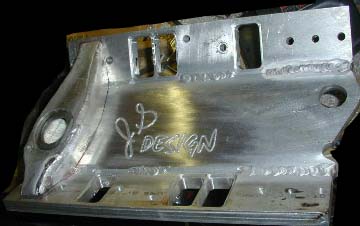 Decided to put a logo in the center.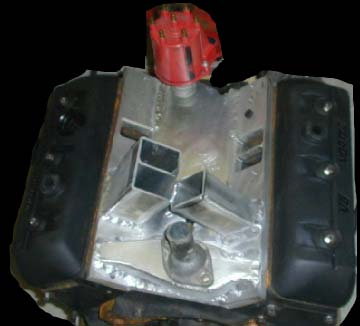 Here is the water passage and front 2 runners welded to valley. This is beginning to be jig saw puzzle.
Hard part is figuring out what to weld first, second, etc so I can get to all the seams.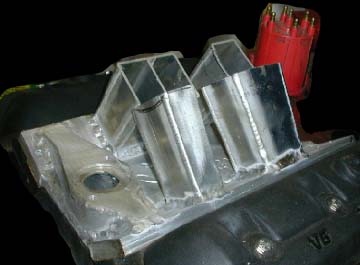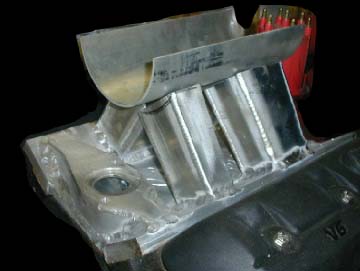 All the runners are welded in place. Rear one still needs the finish weld. Things starting to take shape.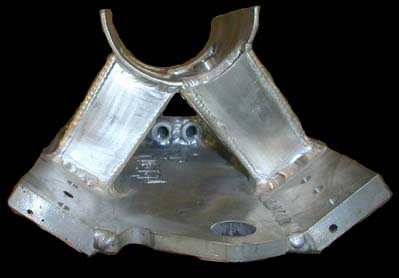 I installed the 2 water passage bungs (temp, etc.) in rear of crossover. Goal is to keep things clean.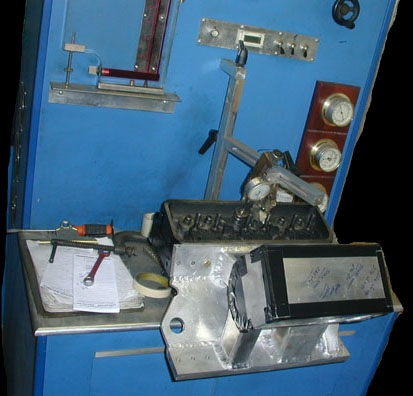 Thanks to Jerry at McCoy, he allowed me to come flow the intake, while attached to a vortec head. On his flow bench, the head was set to flow 280cfm without intake. With my intake installed it flowed 273 cfm. 273/280 = 97.5% efficient.
We also tested a heavily ported stock intake at the same time (same temp, etc.) and it maxed at 250cfm.
The nice thing was as the flow increase the intake followed. Not sure where max flow is, but more than a vortec can provide.
VIDEO of flowbench (ASF Format)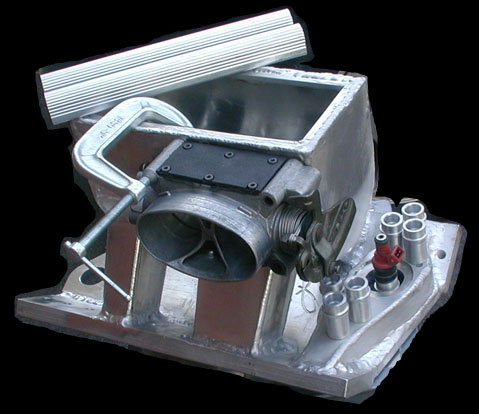 After flowbench work, I went ahead and welded plenum.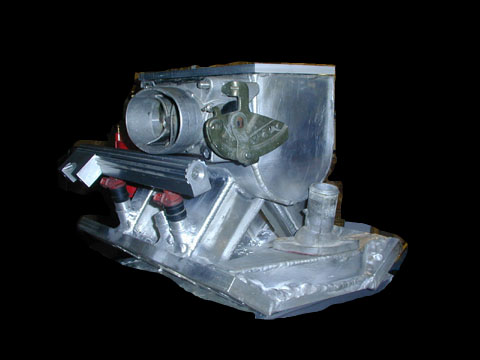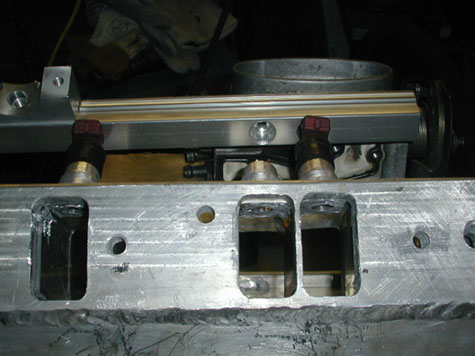 Here is intake, with the first 3 injector bungs installed, and a test fuel rail. Goal was to get them pointing straight down. I got close, before clearance issues with TB.
Notice how bungs are ground flush with runner. Nothing to hurt flow.
Here are final pics, before it got shipped to new owner for testing. Few things I will be changing on next one, but overall I am happy.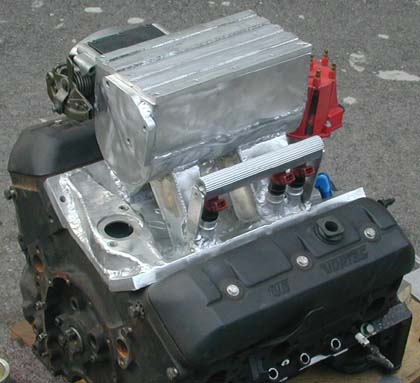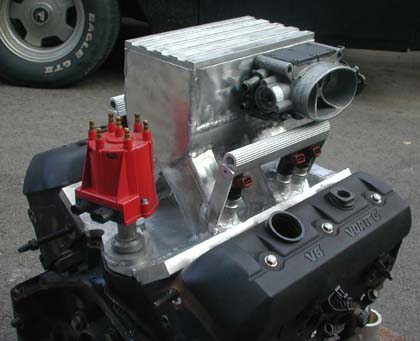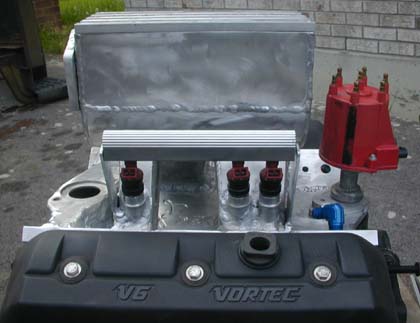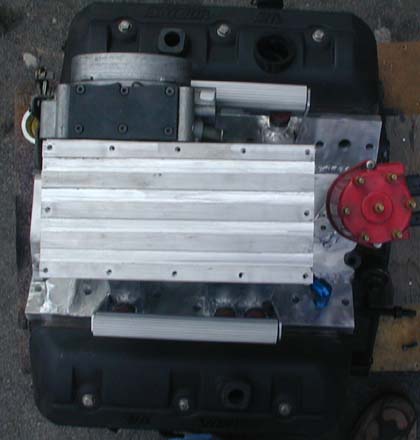 Here is a comparison to stock. Is almost same size externally.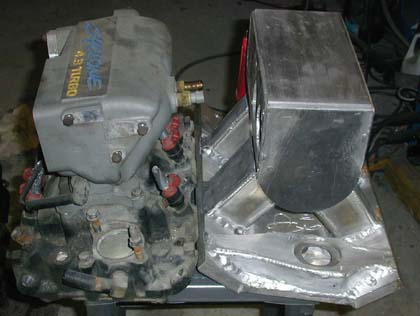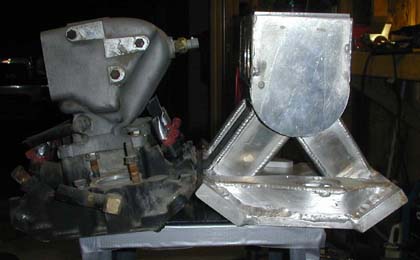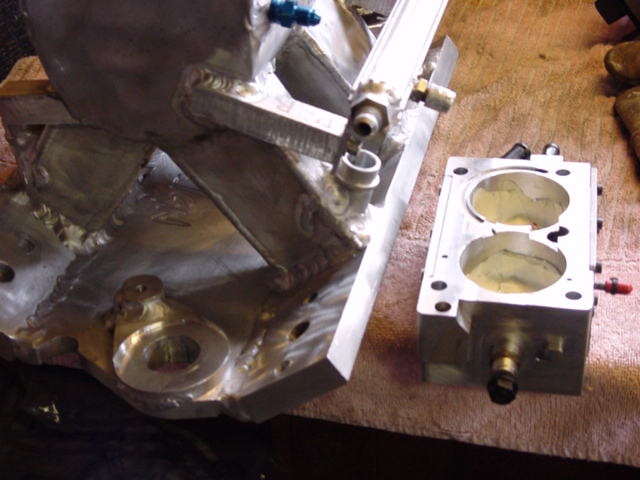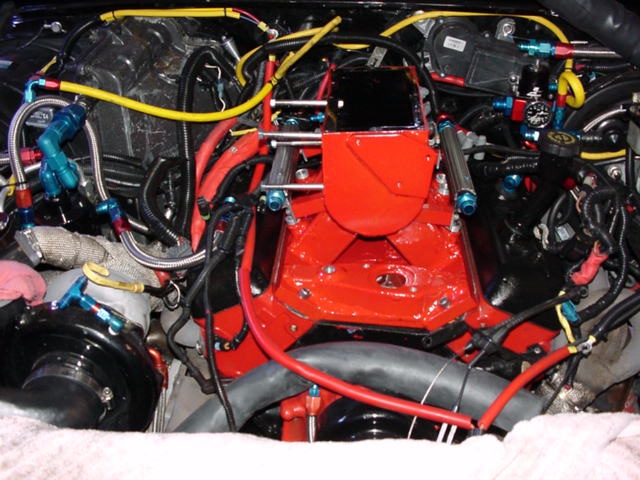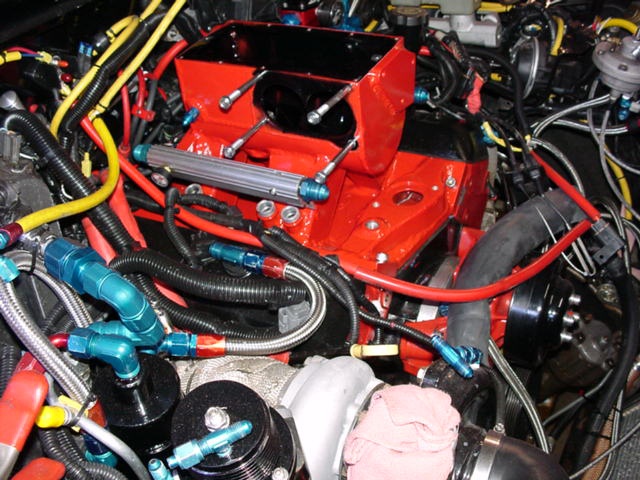 So you want to see this bad boy? Come to the SyTy Nationals. There will be 1 truck running this intake.