Please let me know if you are from the NW and planning on going.
Those planning on going!
Paul Schwab [Ty]
Ed O'Rourke [Ty]
Richard Le [Ty]
Scott Murphy [Ty]
Kelly Vaught (flying WIMP!)
Jeffrey Scott [Ty]
Darin Tankersley [Sy]???????
Ed O'Rourke is the NW organizer fastlane@tyclone.com
He had originally planned on have the WA folks head south to Portland then East Bound.
Currently Option A appears to be the best choice. If the NoCal guys want to meet in Salt Lake City, or anybody else would like to meet along the route please let nwstp@drizzle.com or fastlane@tyclone.com know so we can arrange it.
The current plan is
September 1st - Leave from Seattle around 7a.m. Meet Ed O'Rourke in Boise then off the Salt Lake City for the Night. (839 miles)

September 2nd - From SLC head to Denver (530 miles)

September 3rd - Then the third day from Denver to KC (603 miles)
Total Distance = 1972 miles
Estimated Time = 35 hours
3 days = 624 miles & 11.7 hrs per day (In a syty 5 hrs per day!)
Option A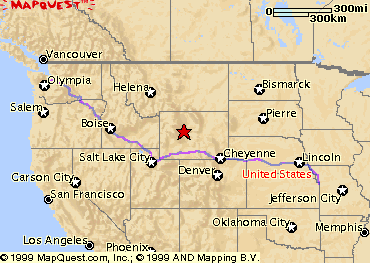 Option B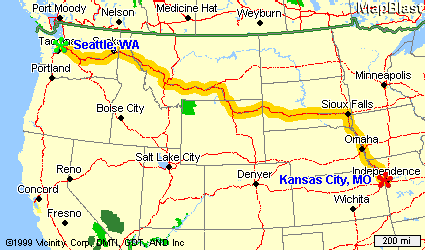 Question:
Are you on one of the routes want to join in?
LET ME KNOW nwstp@drizzle.com