SMC Alcohol Injection Install on my Typhoon
Just got my SMC Alcohol kit yesterday and installed it today.
First impression - VERY well put together kit, only flaw is that the kit on a whole is geared towards Buicks. Not a big issue though, as my notes should help anyone with a SyTy install. I got in on the Buick GP, so my kit had a Buick line in it - 17". I had to go purchase a 4' AN line for my kit, cost me another ~$20.
Drilled a 3/8" hole in bottom of the intercooler. Centered it, and put it as far from the edge as possible, while still allowing room for a drill bit & the rest of the assembly to tighten up during assembly.
Jet and fitting tightend up. I tapped the hole with a 1/8" tap, then used a sealant on the fitting. SMC's instructions read to use JB weld, but their instructions are geared towards Buicks, using an aluminum pipe, where such a setup would be necessary. Our intake is thick cast aluminum, and can tap easily (can also strip easily, so take it easy - they call me Captain Crossthread)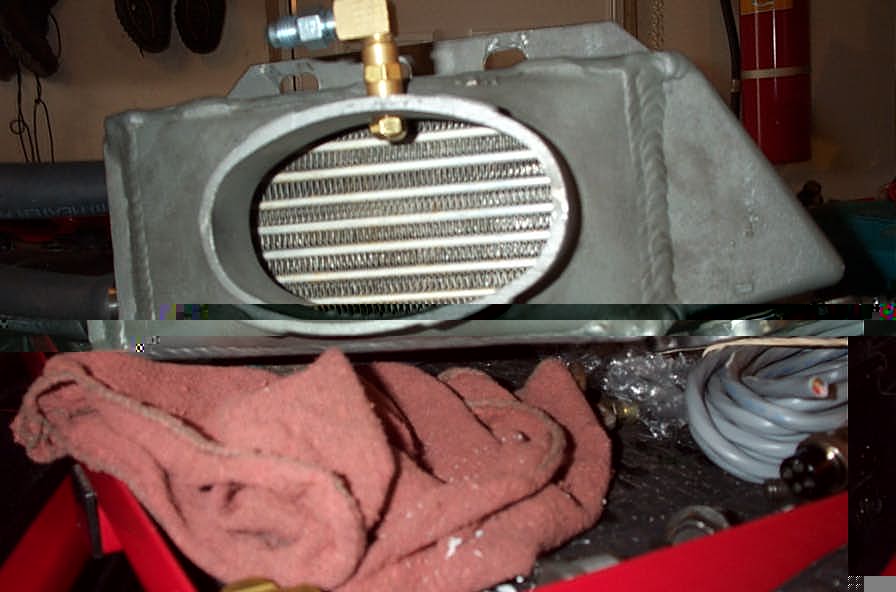 Controller assembly... vacuum line is to boost, for turn on point adjustment. The wires there are the only 2 wires that hook up to the truck - the red wire powers the controller, pump and level sender. The terminals shown hook up to the wires from the tank, underhood - 4 wires - 2 for pump - 2 for sender.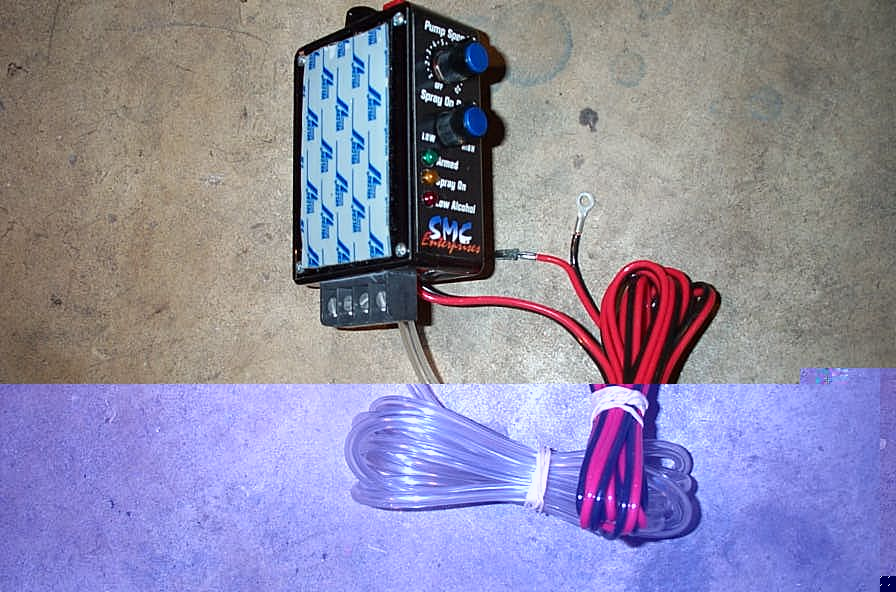 Bottle, with everything installed, as it is shipped from SMC.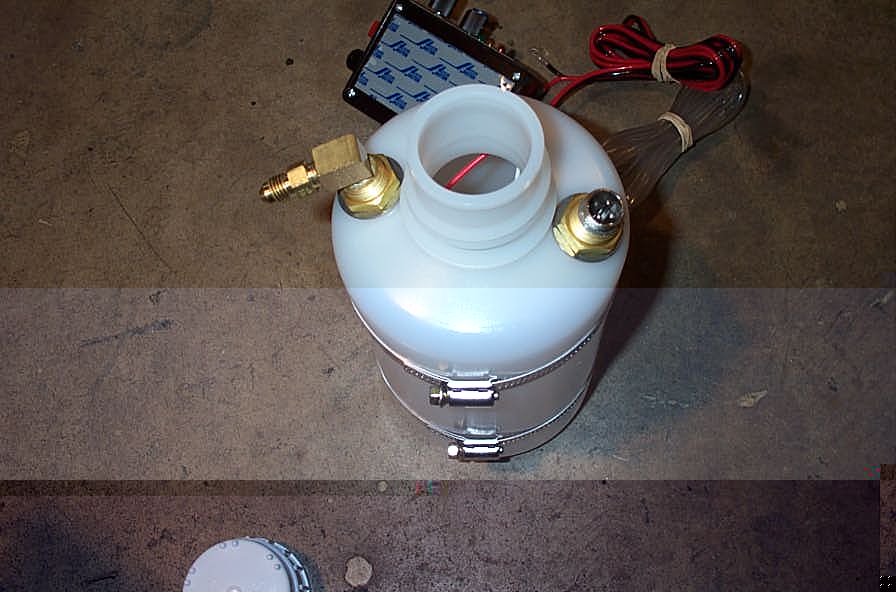 Final Intercooler/sprayer assembly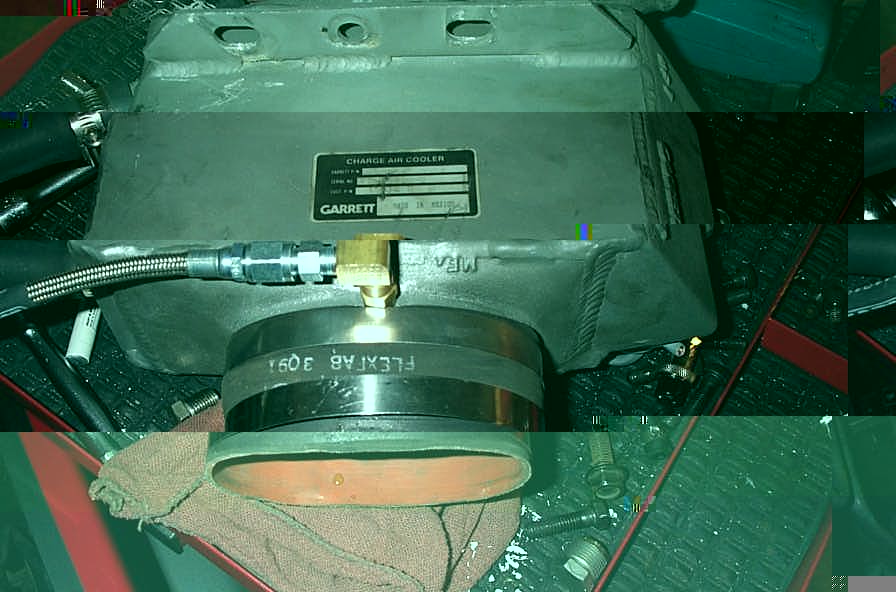 Trick way to mount it on a SyTy - use the airbox mount. Obviously only works if you have some sort of cold air setup on the truck, which is almost necessary if installing this kit.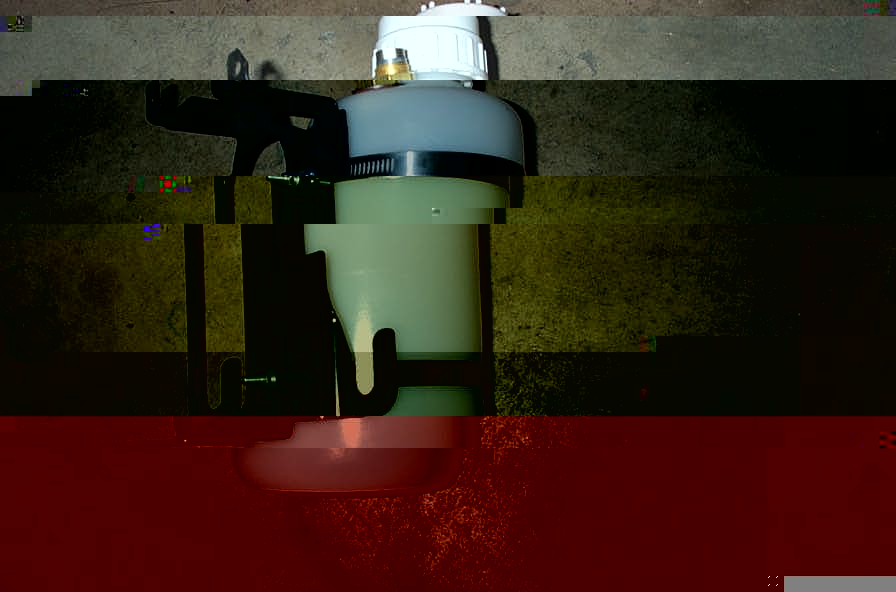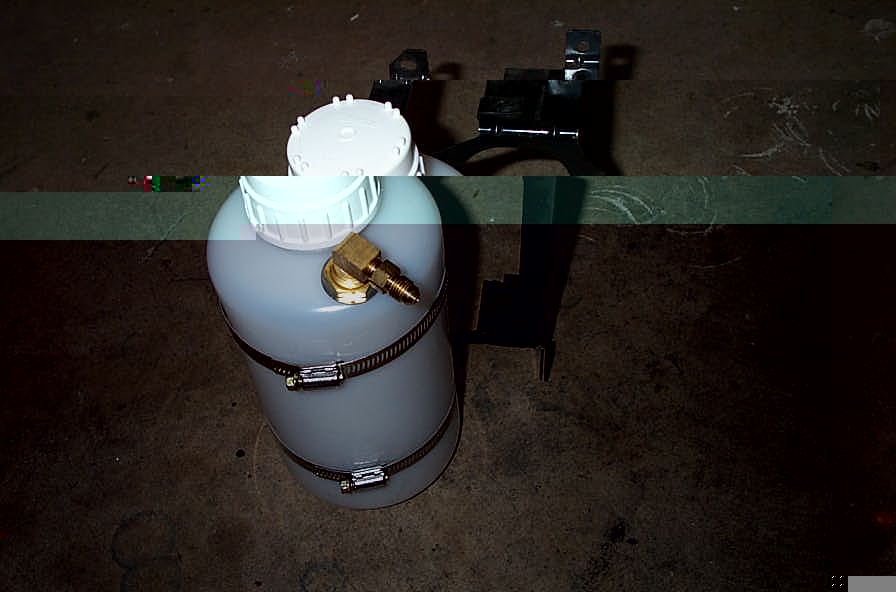 In truck
Controller installed